1. Click on the File menu > Save Copy or Backup

2. Select Backup copy and then click the Next button

3. Click on the Options button to display the Save Backup Copy>Options screen.



As you are on a Hosted Platform, only the Local Backup option is enabled. This is 'local' with respect to the platform and will not save on your personal computer.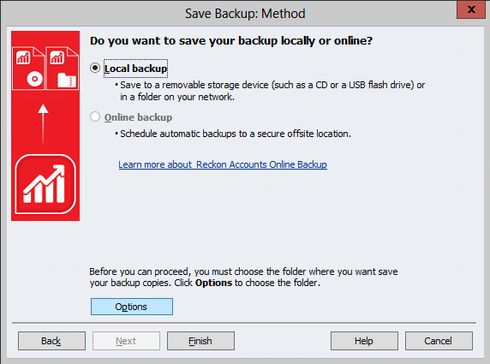 4. The
My Backup (B:)
drive is the default backup location.
We recommend that you select the "
Complete verification
" option and then click the
OK
button to return to the
Save Backup: Method
screen. If the Complete Verification is not completed you can still start a conversion with us however it may mean we have calculation issues with your data.
5. Once you are back in the Save Backup: Method screen, click on the Finish button to proceed with and finalise the backup process.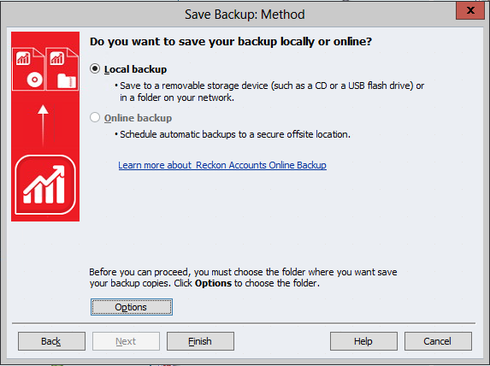 7. Once the backup has completed you will be prompted with a similar message prompt as shown below. Click the OK button