a. If you are a business:

3.1.a. Click on the Settings button on the Top Right of your screen. Then select Manage Users.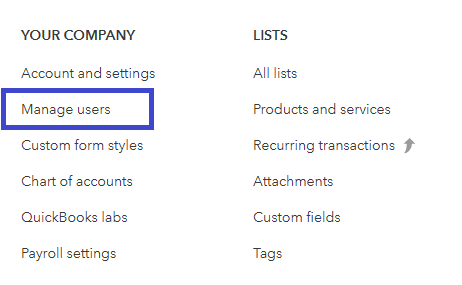 3.2.a Select the Accountant Firms tab and select Invite.


If there are already 2 Accountants remove an unused access else ask the accountant to add us to their practice using the steps below:

b. If you are a practice:

3.1.b. Go to Settings > Your Company > Your Team > Add User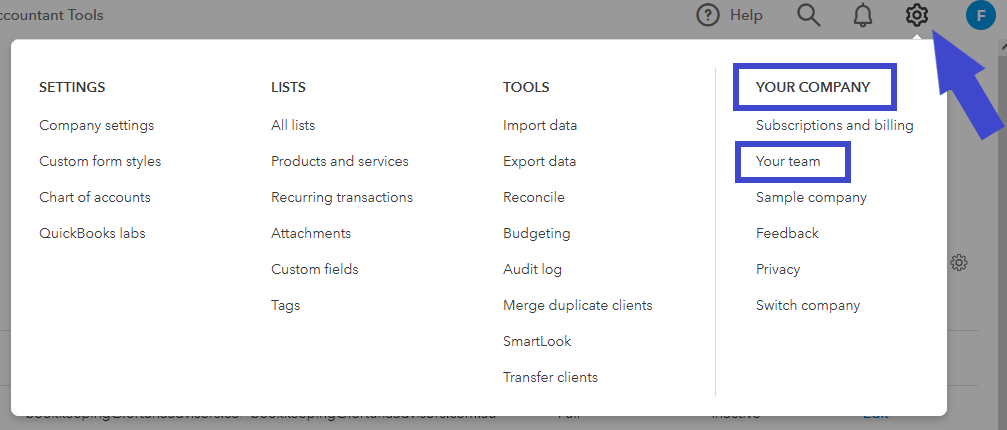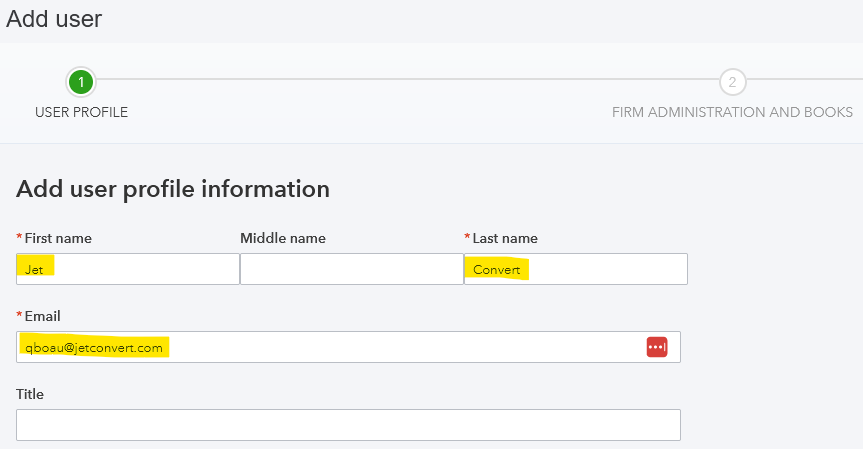 3.3.b. On the Firm Administration and books tab grant Full Access > Next


3.4.b. On the Client Access tab select all the client/s you want us to convert (next time just come in and tick the next client you want us to convert) > Save.

We request that you do this as soon as possible as the conversion cannot start without your invitation.
If you only have a Simple Start Version, please invite us as an Accountant.
Please note that you cannot cancel your QBO subscription until the conversion is complete.

Please also note that we cannot convert read-only or QBOs with cancelled subscriptions. The QBO account must be active for us to convert QBO to Xero.


Warning: Live files

Please note. QuickBooks Online is a live system with bank feeds active. We will do our best to complete the conversion as fast as possible. If you have bank feeds or automatic invoicing then accounts such as AR or AP or bank balances will change daily. We will deliver the Xero organisation based on the status of the QBO data when we gain access to your entity.
Step 4: Select your package